Ready to develop a digital presence on your smart devices with the top-notch
Android app development company in the U.K.?
"Android is one of the most open systems I've ever seen. What makes Android great is it's literally designed from the ground up to be customized in a very powerful way".
– Sundar Pichai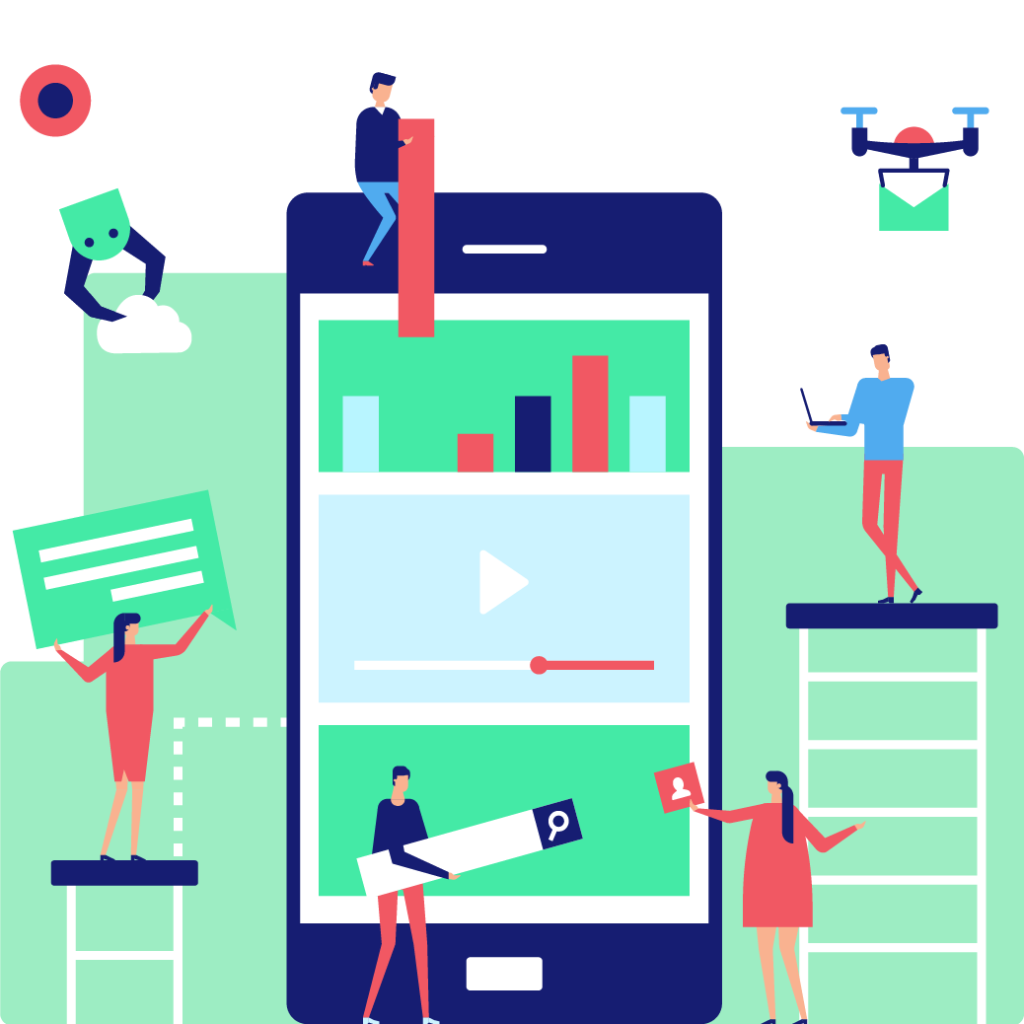 U.K.'s feature-packed and
user-centric Android app development company
Proeze is the U.K. based web and mobile application development company, which develops interactive android applications for startups, enterprises, entrepreneurs, and the Government. We have a qualified team of android mobile app developers who are capable of adapting various mobile applications development technologies. Grab the scalable, intuitive, interactive, and cloud-ready mobile applications at the faster delivery time from our Proeze Android app development services.
Android marketplace is seeing a good boom for the past few years, and it stands as the first choice for all app enthusiasts to enclose their business ideas through launching and validating them. It helps your business grow with a user-friendly experience and active brand awareness.
Some of the
Technologies and Tools
we use for developing android applications include:
Technology: Android NDK, Android SDK, Eclipse, and Android Studio.
Programming languages: Kotlin, XML, & Java.

Design: Material design with top features like layouts, animation, transition, padding, and more.

Database: Realm & SQLite.

Frameworks: Picasso, Glide, Dexter, RetroFit, & Dagger2.
Our android developers have experience in working with all types of android devices like Android wearable, Android mobile, Android tablet, and more. Proeze professionals put smart efforts to increase customer satisfaction and transform the user experience for different industries.
Few of the sectors that we serve Android app development include logistics, shopping & eCommerce, event, travel, retail finance, social networking, healthcare, education, wellness & fitness, food & drink, transportation, and on-demand solutions.
Our developers have developed 100+ android apps for our clients. Our mobile app developers, project execution team, and UX designers clearly understand the vision of the clients, and then develop an android app that is capable of attracting millions of customers worldwide.
Proeze Android app development services
Our mobile app developers make use of innovative solutions to convert the client requirements into an app that stands out from the competitors. Our developers assist in every android app development projects to improve your business growth.
Being the best Android app development company in the U.K., we offer the following services;
Why choose Proeze for the
best android app development
services?
Increase ROI and marketing effectiveness.
Enhance customer relationship.
Develop credibility and trust.
Turn your business into a compelling brand through effective online brand building services.
24/7 technical customer support.
Affordable online brand-building services.
100% customer satisfaction.
Ready for online brand building with Proeze?
Contact us today.
Are You Ready?
Start a New Project
What Are You Waiting for?
Let's Talk About Work